In our esteemed Bowers & Wilkins owners list, we proudly introduce the next individual who stands out with an exceptional sound system – none other than Ronald Van Dijk. With a passion for movies, gaming, and the world of home cinema, Ronald has crafted a remarkable setup that exemplifies the very essence of audio excellence. Let us delve into the details of Ronald's impressive system and discover how he has achieved an unparalleled audio and visual experience.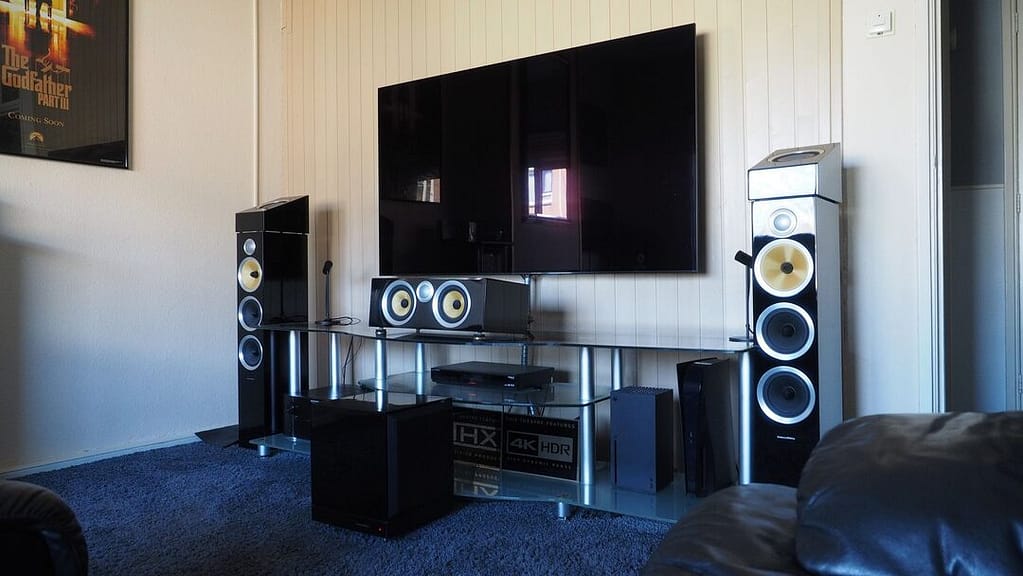 A Lifelong Passion for Cinema and Gaming:
From a young age, Ronald has had a deep passion for movies, gaming, and home cinema. Unlike most people, he has always wanted to go beyond the usual and create a top-notch audio setup. Throughout the years, he has experimented with multiple configurations, always striving to improve and attain the best possible results.
Presently, Ronald possesses his most outstanding system yet, which he has owned for the past five years. His goal was to craft a home cinema system that supports all modern formats, delivering exceptional visual and audio experiences. To achieve this, he focused on obtaining the finest picture quality with features such as Dolby Vision and HDR, while also embracing lossless audio formats like Dolby Atmos and DTS X Master.
Crafting the Ultimate Home Cinema System:
In his pursuit of warm and musical sound, Ronald opted for B&W speakers due to their impressive audio quality and stunning aesthetics. Knowing that B&W speakers tend to have a bright sound signature, he paired them with the Marantz SR7011, the top model renowned for its warm and laidback sound. This combination perfectly complements each other and enhances the overall listening experience.
For an immersive audio experience, particularly for Dolby Atmos, Ronald selected officially licensed Dolby Atmos Enabled speakers, the Kef R50. Since he resides in a small rental apartment where installing in-ceiling speakers is not feasible, he opted for up-firing speakers that sit on top of his towers. While in-ceiling speakers provide a more direct sound, the up-firing configuration grants him a diffuse and atmospheric soundstage that envelops him during movies and gaming sessions.
To handle the low end, Ronald invested in the B&W DB3D subwoofer, the top-of-the-line in B&W's subwoofer range. Although not earth-shakingly massive, this subwoofer impresses with its subtlety and musicality. It seamlessly integrates with the rest of his system, delivering powerful yet controlled low frequencies. The subwoofer's calibration and control are managed through an iPhone app, that offers presets for different types of content, ensuring optimal performance in both movies and music.
For watching movies, Ronald relies on the Dune Real Vision media player, supporting all the formats he desires. Having the right source is crucial for experiencing the full potential of a home cinema system. Thanks to the Dune Real Vision media player, he can enjoy 4K and regular Blu-rays with Dolby Vision for stunning visuals and Dolby Atmos/DTS X Master for an immersive audio experience. Ronald has thoughtfully concealed the media players behind cinema signs to maintain a clean and clutter-free look in his setup.
To simplify the operation of his sophisticated system, Ronald uses the Harmony Elite Remote, a top-of-the-line universal remote. With a single press of the "watch movie" button, all the necessary components of his system come to life, ready to provide him with an exceptional movie-watching experience.
Gaming in a Virtual World:
Regarding gaming, Ronald possesses the latest gaming consoles, such as Play Station 5 and Xbox Series X, both equipped with extended storage and pro controllers. Additionally, he owns a high-end gaming PC for daily use, video editing, and gaming. For a more immersive gaming experience, he has the Oculus Rift with three trackers and controllers, transporting him to another virtual world.
An Extensive Collection of Headphones:
Lastly, Ronald maintains a collection of headphones for outdoor use, like the gym, morning walks, and late-night listening. His selection includes the B&W PX 8, Sony WH-1000XM3, B&W P17 Earbuds, and the Microsoft Xbox Wireless Headset for gaming.
The Enchanting Soundstage:
If you were to inquire about the most impressive part of his system, Ronald would undoubtedly mention the soundstage. According to him, everything is perfectly balanced, and the sound is not localized to any specific speakers. It's as if all the speakers are turned off, yet the soundstage fills the room with amazing dynamic sound.
Home Cinema Bliss:
When Ronald watches a movie with friends, they often comment that it sounds just like they are in a good IMAX Theatre, but now in the comfort of his home.
This passion for movies, gaming, and home cinema has become an integral part of Ronald's life, and he continues to seek ways to enhance and fully enjoy these experiences to the utmost.
Here are some stunning images showcasing Ronald van Dijk's remarkable Bowers & Wilkins sound system.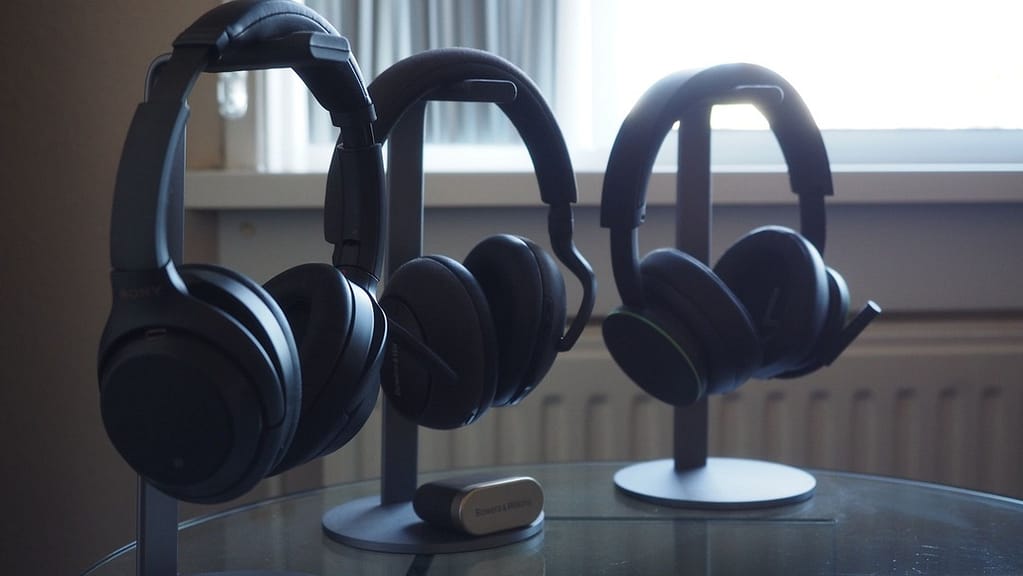 Certainly! Let's take a closer look at Ronald van Dijk's impressive Bowers & Wilkins sound system:
Television: Sony 65 A1 OLED

The Sony 65 A1 OLED, also known as the Sony A1E OLED in some regions, is a premium 65-inch OLED television offered by Sony. The A1 OLED series is part of Sony's lineup of high-end TVs, known for their impressive picture quality, design, and advanced features.

Speakers: B&W CM8S2 (4)

Ronald has chosen the B&W CM8S2 floor-standing speakers, strategically positioning four of them throughout his listening space. These speakers deliver a rich and detailed soundstage, ensuring every note and sound is faithfully reproduced.

Center Channel Speaker: B&W CM Centre S2

The B&W CM Centre S2 is a center channel speaker manufactured by Bowers & Wilkins (B&W), a renowned British audio company. The center channel speaker plays a crucial role in a home theater setup, as it primarily handles dialogue and other central sound elements in movies and TV shows. The CM Centre S2 is part of B&W's CM Series, known for its high-quality audio performance and elegant design.

Dolby Atmos Speakers: KEF R50 Dolby Atmos Speaker (4)

The KEF R50 Dolby Atmos Speaker is an add-on speaker module designed to deliver immersive overhead sound effects in a Dolby Atmos home theater setup. Dolby Atmos is an advanced audio technology that allows sound to be positioned in 3D space, including overhead, creating a more realistic and captivating audio experience.

Subwoofer: B&W DB3D Subwoofer

the B&W DB3D Subwoofer is a high-performance subwoofer offered by Bowers & Wilkins (B&W), a renowned British audio company. The DB3D is part of B&W's DB Series, known for its exceptional bass performance and build quality.

Multimedia Devices:

NVIDIA Shield Pro:

The NVIDIA Shield TV Pro is an advanced streaming media player and Android TV box manufactured by NVIDIA. It is designed to deliver high-quality streaming and gaming experiences to your TV.

Dune HD Real Vision:

The "Dune HD Real Vision 4K" is a media player offered by Dune HD, a company known for manufacturing high-quality media streaming and playback devices. The Dune HD Real Vision 4K is designed to provide an advanced and immersive media playback experience on compatible 4K Ultra HD TVs.

Xbox Series X:

The Xbox Series X is a video game console developed and produced by Microsoft. It is the fourth-generation console in the Xbox family and was released on November 10, 2020. The Xbox Series X is part of the ninth generation of gaming consoles and is a direct successor to the Xbox One X.

High-End Game PC:

A high-end gaming PC is a powerful computer system designed to deliver exceptional performance and graphics capabilities for running the latest and most demanding video games. These PCs are built with top-of-the-line components to ensure smooth gameplay, high frame rates, and superior visual fidelity.

Oculus Rift (VR):
The Oculus Rift is a virtual reality (VR) headset developed by Oculus VR, a subsidiary of Facebook (now Meta Platforms, Inc.). It was one of the pioneering consumer VR headsets that gained significant attention when it was first released. The Oculus Rift was designed to provide immersive virtual reality experiences, allowing users to feel as if they were inside a virtual world.

Receiver: Marantz SR 7011

The Marantz SR7011 is a high-end AV receiver manufactured by Marantz, a renowned brand in the audio industry. The SR7011 is part of Marantz's lineup of premium AV receivers and offers a range of features and capabilities.

Headphones:
Overall:
Ronald van Dijk's Bowers & Wilkins sound system represents a testament to his passion for immersive audio and dedication to creating an extraordinary entertainment environment. With meticulous attention to detail and a selection of top-tier components, Ronald's setup promises to transport him to new heights of audio and visual bliss.
Feedback:
"Dear viewers, we value your feedback and would greatly appreciate your thoughts on Ronald's system. Please share your constructive comments and insights in the comment section below. Your input is invaluable to us! Thank you."