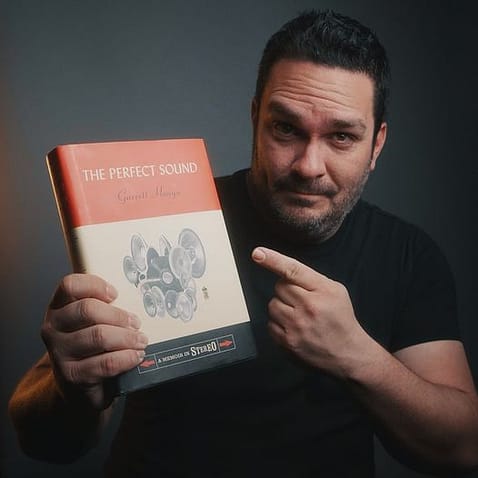 In the world of audio enthusiasts, a name that has risen to prominence is Mike Perez. With an unwavering passion for all things audio, Mike has made significant strides in the industry, establishing himself as a credible and professional figure. From his informative product reviews to engaging DIY projects, Mike has cultivated a thriving audio community that eagerly awaits his next endeavor.
Dedication and Expertise:
Over the past few years, Mike Perez has immersed himself in the intricate world of audio, dedicating countless hours to researching, testing, and reviewing various products. This dedication is evident in his work, which has been featured in highly regarded publications such as Soundstage Network, StereoNET, Enjoy the Music, and KLH. His expertise has earned him the trust and respect of both his peers and his loyal followers.
Building an Engaging Community:
Mike's passion for audio and his desire to connect with fellow enthusiasts led him to create a thriving online community. Through his YouTube channel, he shares his knowledge and experiences, providing valuable insights that educate, demonstrate, inform, and entertain his audience. Whether it's through product reviews, DIY projects, tutorials, or editorials, Mike ensures that his message is conveyed in a relatable and easily understandable manner.
The Rebranding and Future Endeavors:
Recently, Mike underwent a rebranding process, signaling a new chapter in his journey as an audio influencer. With this fresh start, he aims to elevate the audio experience for enthusiasts and broaden his impact within the industry. Through a combination of innovation, creativity, and a genuine desire to connect, Mike envisions a future filled with exciting projects and growth opportunities for his community.
Community Impact and Influence:
The impact Mike Perez has had on the audio community cannot be overstated. His passion, expertise, and genuine connection with his audience have fostered a sense of belonging and camaraderie among audio enthusiasts. By creating a space that encourages dialogue, shared experiences, and learning, Mike has become a guiding voice that empowers individuals to explore and enjoy the intricacies of audio.
Looking Ahead:
As 2023 unfolds, Mike Perez embraces the future with boundless excitement. With his rebranding serving as a catalyst, he is poised to embark on new ventures that will further enrich the audio community. As he continues to provide informative and engaging content, Mike remains committed to his mission of delivering a unique experience that educates, demonstrates, informs, and entertains his loyal followers.
Mike Perez has cemented his position as a trusted authority and a cherished member of the audio community. Through his dedication, expertise, and commitment to fostering connections, he has become a driving force in shaping the experiences of audio enthusiasts worldwide. As the audio industry continues to evolve, Mike's presence will undoubtedly leave an indelible mark, inspiring others to explore and appreciate the captivating world of audio.
Channel Name: Mike On Audio
Subscribers: 28k
Videos: 257
Views: 2,613,743
Social Links: